Cheetah News
Surf Storm & Summer Storm Logos Created
10/01/2014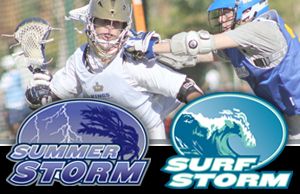 The Cheetah Group recently completed a design project for Synapse Sports of Annapolis, Maryland.

Synapse was looking for primary marks for two new lacrosse events on the west coast - the Surf Storm and The Summer Storm.

Several years ago, the Cheetah Group had created the original mark for Synapse's Sand Storm lacrosse festival in Indio, California.